I am sure you have heard that olive oil is a liquid with many uses, but can you put olive oil on hardwood floors to clean the surfaces? I had never tried this before, but when my sister-in-law suggested it to me, I was onto it. 
It turns out she was right! Olive oil works really well on our floor and smells so good, too. Give it a try for yourself and see what happens with your floors!
Clean Hardwood Floors With Olive Oil And Vinegar
This section will introduce everything about this cleanning method for you, from the preparation to the main phase!
Ingredients
This solution is actually extremely simple to make, and you will only need to prepare the following ingredients:
1/4 cup of olive oil
1/3 cup of white vinegar
5 cups of warm water
10 drops of lemon essential oil
Procedure
Step 1: Don't forget to clean your hardwood floor first. You can use either a vacuum cleaner or a soft broom with bristles to make sure you get all the dirt off. After that, a dust mop would be able to remove almost anything from within reach!
Step 2: Fill a spray bottle with two cups of white vinegar and olive oil each, together with water and essential oil. Make sure that your bottle is as clean as possible! 
Seal the bottle tightly, then shake the solution inside thoroughly to mix. Since this homemade product lacks chemical binders found in commercial cleaners, the ingredients will separate when you use them!
Step 3: Before cleaning your hardwood floor, wet the mop with your DIY cleaning solutions and wring it out.
Step 4: Allow the floor to dry. If it's still slick after cleaning, use a piece of cloth to wipe away the remaining oil. Remember to cut the amount of oil in half the next time.
How To Use Olive Oil On Hardwood Floors To Polish While Cleaning?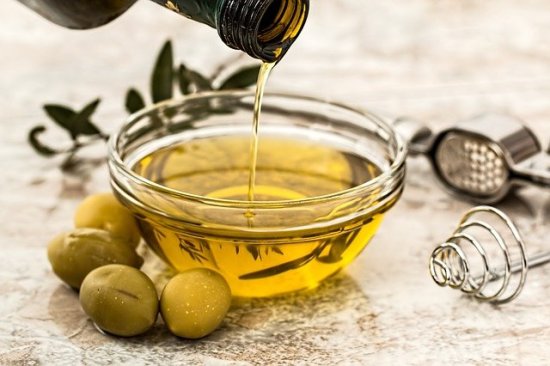 Step 1: Use a dry dust mop to sweep the floor or vacuum it with the beater bar set to the highest level.
Step 2: To make your own homemade cleaning fluids, fill a 2-gallon bucket halfway with the hottest water setting on your faucet. Combine 1/2 cup white distilled vinegar and 3/4 cup of olive oil in a mixing bowl. If vinegar is not available, you can use fresh lemon juice as an alternative. Then use a wooden spoon to stir everything together.
Step 3: Wet a sponge mop or string in the solution, thoroughly wring it out, and mop the floor. Remember to begin on the opposite side of the area from the exit.
Step 4: Re-wet and wring out the mop while you go until you finish cleaning the entire room. Pour the mixture into the floor and work over each area many times. 
Since this cleaning solution does not contain soap, there is no need to worry about leaving a residue. Still, too much moisture is harmful to wood, so you had better avoid over-saturating the floor.
Step 5: Leave the hardwood floor to dry completely. The lemon juice or diluted vinegar will evaporate, leaving the moisturizing olive oil behind. If you notice the floor unusually slippery, buff the excess oil away with a cloth and cut down the amount of oil to 1/2 cup next time.
How To Use Olive Oil On Hardwood Floors To Buffing Dull Areas?
Step 1: Use a dusting cloth to clean the area you're going to polish and turn on the overhead light.
Step 2: Drop some olive oil into a lint-free cloth and buff it into the dull part of the wood floor. You can add extra oil if necessary, but pouring it directly on the floor is not a good idea.
Step 3: Wait for one hour. To wash off the excess oil, continue to buff the area using a clean cloth. Repeat this step until the area acquires a shine like the surrounding floor.
What are the Other Olive Oil Uses on Hardwood floors?
Apply a few drops of olive oil to your regular non-polishing hardwood floor cleaning solution to hydrate the wood and leave a lovely sheen.
Fill a pail with warm water, drop some olive oil, and mop the solution into the floor to condition its appearance. You should do this weekly to keep wood moist, particularly in dry weather.
You can polish floors and eliminate scuff marks by combining a few drops of olive oil and baking soda. Apply the solution to the blemish, wait several minutes for it to soften, and buff it into the floor using a sponge. Lastly, take a damp cloth to wipe away any remaining residue.
Final Thoughts
I was a little skeptical at first, but I decided to give it a try. It turned out that my floors were in need of some cleaning solutions, and this really helped them get back into shape!
For the past few weeks, we've been using olive oil on hardwood floors with great success. We're all very happy about how well they look now and excited to keep up the routine for years to come!
So, what's the verdict? If you're looking for a safe and natural way to clean your floors that also leaves them with their original shine, olive oil is worth considering. You can use it in place of chemical cleaners or even mix it with vinegar if desired.
Related Post